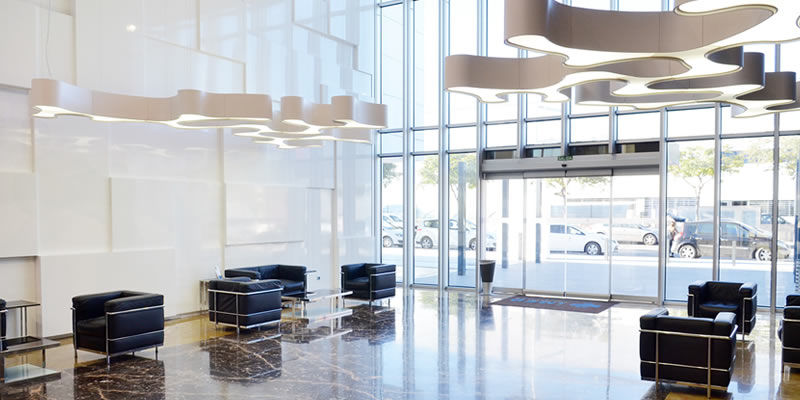 The Hospital is located in an area covering 24.500 m2 and it is distributed over four floors; the lower-ground, the ground floor and two upper floors. It initially comprises of 98 individual rooms (8 of which are suites) that are divided over 3 hospital wards. In a second phase of expansion, a further ward can be created in the actual building bringing the total number of rooms to 140. The Hospital has three entrances on the groundfloor leading to either the Outpatients Clinic, A & E Department or General Admissions. The Hospital is spread over 4 floors.
The Lower-Ground Floor:
Pharmacy
Radiotherapeutic
Oncology Unit
Surgical Unit
Resuscitation Unit
Delivery rooms
Sterilization Unit
Interventional Radiology Unit
Physiotherapy
Changing-rooms
Kitchen
Parking 
General Storage area.
Ground-Floor:
Parking
Patient Support Services
Administration
Management Departments
Cafeteria
Outpatients Clinic
Diagnostic Imaging Department
A & E Department
Paediatrics A & E Department
Intensive Care Unit
Levante Institute of Gynaecology
Laboratory
Blood Bank
Conference rooms.
La primera planta se ha destinado a las Consultas de las distintas especialidades médicas y hospitalización de los pacientes.
First Floor:
Hospital Wards
Ilahy, Institute of Aesthetic Dermatology
IMED Odontology and OFTALVIST
Ophthalmology Unit.
Second Floor:
Day case Unit
Multifunctional room
Hospital Wards
Chapel.
Virtual Tour 360º